Cappy M. Rothman, MD
Co-Founder / Medical Director
California Cryobank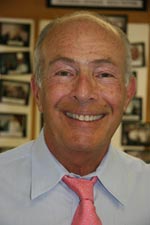 Cappy Rothman, MD, is co-founder and medical director of California Cryobank. He is a board certified urologist and nationally recognized authority on andrology, the urological sub-specialty of male reproductive health, and human sperm banking. He is also the founder of The Center for Male Reproductive Medicine.
Dr. Rothman earned his medical degree from the University of Miami School of Medicine. He completed his general surgery residency training at Harbor/UCLA Medical Center in Torrance, followed by urological residency training at the University of California, San Francisco and a urological resident at Loma Linda University.
Dr. Rothman is on the medical staff at Century City Hospital, Cedars-Sinai Medical Center, and is a clinical instructor at the University of California, Los Angeles. Dr. Rothman is a fellow of the American College of Surgeons and member of the Society for Cryobiology, and American Society of Reproductive Medicine and American Association of Tissue Banks. He is the author of dozens of scientific articles on male reproductive health and regularly lectures at national medical conferences. He is also a nationally recognized authority on post-mortem sperm retrieval.