Andrology Services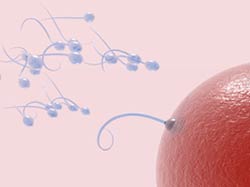 Semen Analysis, Cultures and Specimen Preparation for Fertility Procedures
Andrology is the medical specialty that deals with male reproductive health. As California Cryobank is a licensed reproductive tissue bank and andrology laboratory, we are uniquely qualified and proud to offer Andrology Services to clients and their physicians.
To set up an appointment or for additional information please call California Cryobank.
New York, NY: 877-885-2796
Services Currently Available at our N.Y. Location only:
Semen Analysis with Morphology:
Performed to assess the characteristics of a semen specimen. It is recommended to abstain from an ejaculate for approximately 2-4 days prior to having a semen analysis. Analysis parameters include: sperm count, motility, volume, liquefaction time, pH, sperm forward progression, round cells, agglutination and morphology.
Semen Cultures:
Performed to assess the presence of infectious organisms in a semen specimen.
Gonorrhea/Chlamydia Testing:
Tests available (performed on urine specimens) for Chlamydia Trachomatis and Neisseria Gonorrhea.
Contact us at 866-477-3762 for more information
Monday - Friday, 8:00am - 5:00pm (Pacific Time).